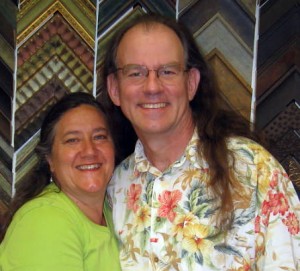 Houston's Custom Framing & Fine Art was founded in 1995. We came to Ashland with the vision of owning our own frame shop and gallery. Thomas had been a professional framer for 11 years prior to our move and was ready to make our vision a reality. Starting as a frame shop only, we slowly began to add artists to the gallery space whose work we found inspiring. In 2003, we changed the name to Houston's to emphasize our personal commitment to the work that we do.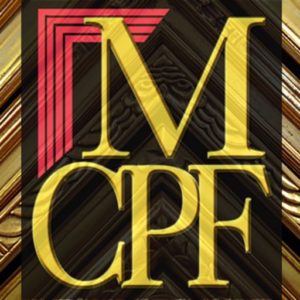 A true small business, Houston's is run exclusively by us, Thomas and Stephanie Houston. Thomas' background as a fine art painter (B.F.A. San Francisco Art Institute) gives him a unique perspective in the framing design process. Thomas is also an M.C.P.F. (Master Certified Picture Framer). There are currently fewer than 100 framers worldwide that have achieved this designation. This is a title that is acquired after rigorous testing by the Professional Picture Framers Association in the proper handling of artwork. Thomas is the only MCPF in the state of Oregon. He has also published numerous articles on framing design and craftsmanship in Picture Frame Magazine – the top trade publication in the industry. Stephanie has a background in art and design and spent many years working in various forms of customer services prior to starting the business with Thomas.
We are passionate about our profession and its' contribution to enhancing people's lives. The power of beauty to transform is ever-present. We believe that the potential to be uplifted by the presence of beauty can impact one's moment, one's day and one's life. That may sound like a grand statement, but if for one moment, by looking at something beautiful, you feel something profound, something uplifting, something that stirs you from within, the ripple-effect from that experience can color your outlook on an ongoing basis. We hope to help make the world a more beautiful place, one frame at a time. Our commitment to beauty and to being of service to our customers is the foundation of all that we do.
Houston's Custom Framing and Fine Art
280 East Hersey St., Suite #11, Ashland, OR
541.482.1983 toll free 877.566.5542